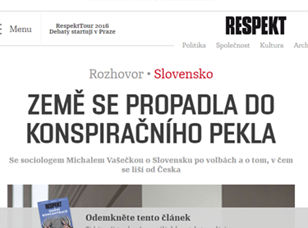 Se sociologem Michalem Vašečkou o Slovensku po volbách a o tom, v čem se liší od Česka. Rozhovor pro časopis RESPEKT.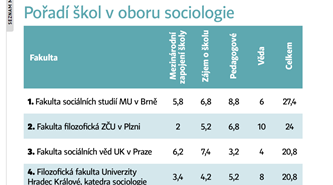 "Fakulta sociálních studií brněnské Masarykovy univerzity vyhrává žebříček HN dlouhodobě a letos je první stejně jako loni."
"Michal Vasecka, a Slovakian sociologist, says the popularity the EU enjoys in his country would plummet were it landed with a few hundred refugees."
"Je to takový mýtus 90. let, ale spousta lidí si to pořád myslí," říká Lucie Jarkovská z brněnské Fakulty sociálních studií o rozšířeném přesvědčení, že feministky jsou ženy, které nenávidí muže.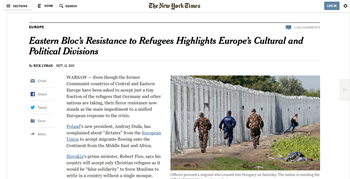 "There is a long history of victimization in our region," said Csaba Szaló, a professor of sociology at Masaryk University in Brno. "We are the ones who have always been victims of injustice, the ones who have suffered. And now there is somebody trying to grab that status. People find it very difficult to accept that somebody might suffer more than us."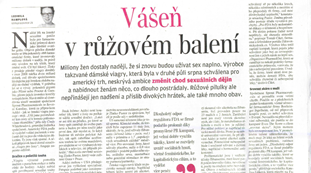 Vášeň v růžovém balení [Desire in a pink package], expert opinion for Lidové noviny, 29.-30.8.2015