Petr Mezihorák and Johana Kotišová: dissertation presentations
18. října 2017 13:30 – 16:45
Dear all,
the exhibition of young social science - and young social scientists - produced by our department will continue next week. In a double serving, the Research meeting will present two of our PhD students, namely Petr Mezihorák (MU) with his dissertation entitled

Hands, Hearts, or Heads? Shared Services Centre and Commodification of Work in Multinational Corporation

starting at 1.30 pm, and Johana Kotišová (MU/Univeristé de Liège), whose dissertation bears the evocative title

Freezing. An avant-garde ethnography of crisis reporters

starting at 3.15 pm. Both events take place in the usual room U34. 

Please, receive sincere invitation to both of these presentations. 
Petr Mezihorák: Hands, Hearts, or Heads? Shared Services Centre and Commodification of Work in Multinational Corporation
Abstract
In Polanyi's view, the labour becomes commodity in the moment it is bought and sold in the labour market. This is not going far enough. To understand the commodification of work we need to go into a firm. In the case of multinational corporation, the transformation of work into a commodity happens on its way between units. Therefore, it is necessary to study relationships among different workplaces and people, usually across borders, within the corporation, to understand how the work is really transformed into a commodity. A shared services centre (SSC) centrally provides those services in an organisation which had been previously administered in more than one of organisation's departments. These departments represent internal clients of internal supplier embodied by a SSC. My research question is: How does the relocation of activities to a shared services centre change work and organising of activities within a multinational corporation? I conducted two comparative case studies. Both studies concern multinational banks domiciled in Western Europe which recently built their SSCs in Central Europe. The data collection involved conducting thirty-three semi-structured interviews. The relocation was in both cases motivated by lower labour costs in Central Europe. This answer, however, offers only very shallow vision of the process. The relocation of activities from one place to another, across the state and language borders, required a cooperation of many actors with radically different interests but also power potentials. This explains why it was accompanied by the proliferation of new control mechanisms and the change in the way of working and organising of activities within the corporation. The SSC established as a support unit aimed to strengthen its position in the organisational structure by gaining control over labour processes and their modification. Competition with client departments for control over labour processes led to the introduction of controlling mechanisms, norms and standards both in the SSC and in client departments. These rules, on the one hand, limited uncertainty; on the other hand, they drove the fragmentation of labour processes, rendering them more codifiable and less complex. These effects made labour processes easier to control and, eventually, to relocate, which was advantageous for the headquarters. The fragile position of the SSC on the boundary between being inside and outside a corporation thus drove the relocation. This was related to the increase in the control and division of labour, and intensity of work within the whole corporation.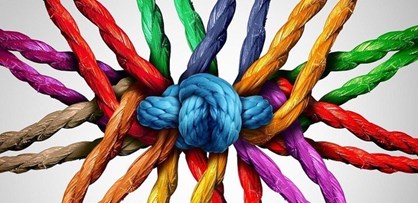 Johana Kotišová: Freezing. An avant-garde ethnography of crisis reporters
The dissertation explores technological co-shaping of journalists' emotional experience in crisis situations. Journalists' work-related emotions lie at the core of the paradox of the traditional journalistic commitment to objectivity – understood as detachment, neutrality and impartiality – and the moral commitment to action face to face other people's suffering, and thus are vital for understanding crisis reporting practices and outcomes. Grounding the research in three sensitizing concepts – 'crisis', 'emotion', and 'technology' – I address the following questions: What does 'crisis' in 'crisis reporting' mean? What is crisis reporters' emotional experience? How does technology articulate journalists' emotional experience of crisis?
The research design is opportunistic, based on multi-sited ethnographic fieldwork – mainly five-month participant observation in three different newsrooms of Czech media and thirty-three in-depth interviews with Czech and Belgian 'crisis reporters', i.e., journalists reporting on terrorist attacks, wars, natural disasters and other crisis events.
The analysis shows that direct or vicarious on-site presence in crisis brings about feelings of sadness, indignation, pity, anger, fear, stress, tension, compassion, horror, and tiredness; the emotions need to be suppressed or postponed, though. Repetitive reporting on emotionally disturbing events and witnessing close or distant suffering may result in specific emotional styles, among which cynicism holds a prominent position. The journalists' emotions are constitutively entangled with intrinsic features of their profession: crisis contexts and the newsmaking machine, i.e., the complex of technologies of production, technologies of sign systems, technologies of power and technologies of the self. At the same time, they challenge the notion of a professional journalist as an observer rather than an actor, and of traditionally understood objectivity as a cornerstone of journalistic professionalism.
Based on how the journalists make sense of their emotional development, the dissertation also reconsiders the meaning of 'crisis', 'emotion', and 'technology' in the specific context of crisis reporting. The redefinition of crisis as spreading of cynical ideology, emotion as not individual and intimate but individualizing social problems, and technology as situating all forms of life within a domain of technical manipulation, then prepares the ground for a critical reappraisal of journalists' professional ideology and a critique of institutional, particularly media (in)action. I suggest that accepting and encouraging journalists' overt (emotional) engagement and following objectivity as an ethical practice rather than an objectivistic norm would help to reduce journalists' emotive dissonance and to confront the cynicism pervading media organizations, media practices, and their outcomes.
The dissertation is written as a creative nonfiction, combining factual and fictional narrative. Such a form of writing has five functions termed contentual, metaphoric, organizing, effective and self-reflexive.